The activities of the Commando Welfare Trust are overseen by the Board of Trustees, who collectively bring extensive military and corporate experience to the foundation.   
The Board of Trustees operates on a volunteer basis and are not remunerated for their time or associated expenses.
Each Board member is dedicated to fulfilling the Commando Welfare Trust mission to provide emergency and long-term financial support to Special Forces soldiers, veterans and family members where the system cannot.
See the current Patrons & Trustees of the Commando Welfare Trust below.
Patron - Major General Tim McOwan AO DSC CSM (Retd)
Major General Timothy Joseph McOwan, AO DSC CSM, is a retired senior officer of the Australian Army.
McOwan enlisted in the Australian Army in 1976 and gained his commission via the Royal Military College, Duntroon, in 1980. McOwan served in regimental appointments with the 1st Battalion, Royal Australian Regiment (1RAR) and the Special Air Service Regiment (SASR).
His service with 1RAR included an attachment to the Rifle Company Butterworth in Malaysia while his service with the SAS included a two-year secondment to the headquarters commanding the British Special Air Service and the Special Boat Service.
During his time in SASR, McOwan served as a vehicle-mounted troop commander, a counter-terrorist troop commander, an operations officer and an adjutant. He also commanded the SAS Operations Support Squadron between 1990 and 1991.
In 1992 McOwan attended the Army Command and Staff College at Fort Queenscliff, serving within the Directorate of Operational Support in Army Headquarters.
In 1994 he was appointed Commander Australian Service Contingent Operation Mazurka with the Multinational Force and Observers, Sinaia and Egypt, where he served as the force assistant Chief of Staff.
In 1998 McOwan attended the Joint Services Command and Staff College in the United Kingdom before being deployed to the Persian Gulf on Operation Pollard as a member of the United States Central Command-led Coalition Headquarters.
McOwan assumed command of the SASR in 1999, holding that position until 2001.
During his time as Commanding Officer, McOwan commanded Joint Task Force 504 during Operation Spitfire, the Special Operations Component of International Force for East Timor during Operation Warden, and Joint Task Force 643 during Operation Gold, the Australian Defence Force Counter Terrorism support for the Sydney Olympics. For the former deployment, McOwan was awarded the Distinguished Service Cross, while 3 Squadron SASR was granted the Meritorious Unit Citation.
In 2001, McOwan was appointed the Chief Staff Officer Plans in the Joint Operations Command. In this capacity, he was responsible for operational planning for Australia's commitment to the War On Terror, Operation Slipper in Afghanistan and Operation Falconer in Iraq, as well as numerous other operations. 
In 2004 he became the Director of Strategy and international engagement in Army Headquarters before assuming the appointment of deputy Special Operations Commander in Australia.
In January 2006, he was appointed Chief of Defence Force Liaison Officer to the Chairman of the Joint Chiefs of Staff in The Pentagon, Washington, D.C. This appointment saw him responsible to the Chief of the Defence Force for liaison between the US Defence Force and the Australian Defence Force in the areas of operations, strategic plans and intelligence.
McOwan assumed the appointment of Special Operations Commander Australia in February 2008, relinquishing this post in January 2011. He then served as Australian Defence attaché and Head of Australian Defence Staff in Washington, D.C.
In the 2012 Australia Day Honours, McOwan was appointed as an Officer of the Order of Australia in recognition of his "substantial contribution to the capabilities, operational successes and international reputation of Australia's Special Forces".
He retired from the army in 2014.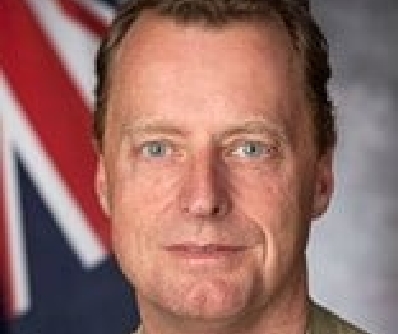 Chairman - Brigadier Mark Smethurst DSC, AM (Retd)
Mark Smethurst DSC, AM served for 35 years in the Australian Army, with 27 of those years spent as a Special Forces Officer.
Smethurst has commanded up to Squadron level in the Special Air Service Regiment, was the Commandant of the Special Forces Training Centre and Commanded the 2nd Commando Regiment in Sydney during their busiest operational period since inception.
He was the Deputy Commander of the Australian Special Forces Command, Commanded the NATO Special Forces in Afghanistan and was the Deputy Chief of Operations for the US Special Operations Command.
Smethurst retired from the Australian Defence Force in March 2017 and, until March 2019, was the Commissioner of the State Emergency Services (SES) for New South Wales.
Smethurst now runs his own business, assisting in the development/mentorship of boards and senior leadership.
As the Chair of the Commando Welfare Trust, he is committed to supporting current and former members of Special Operations Command and their families in times of need while also recognising their commitment to the Australian Defence Force.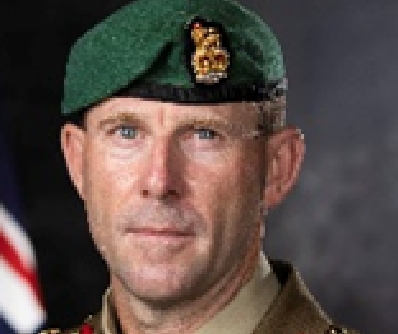 CWT Deputy Chairman - Brigadier Nathan Juchniewicz DSC and Bar, CSC
Brigadier Nathan Juchniewicz assumed command of the Special Forces Group on 9th December 2021, following his promotion to Brigadier.
Juchniewicz has enjoyed a 28-year military career that has traversed an array of joint, coalition and inter-agency environments.
Throughout his career, he has fulfilled command appointments in domestic and deployed environments from platoon, sub-unit, unit and task force level and has served in numerous multi-national organisations, including the UN and NATO.
His key career appointments have included Aide-de-camp to Special Operations Commander Australia, Sub-Unit Command in the 4th Battalion (Commando) The Royal Australian Regiment, Commandant of the Special Forces Training Centre, and Commanding Officer of Special Operations Task Group 632 in Iraq.
His operational service has included deployments to Solomon Island, Timor-Leste, Bosnia and Herzegovina, Iraq and on multiple occasions to Afghanistan.
His education qualifications include a Bachelor of Arts in Information Systems (Hons First Class), a Master of Arts in Strategy and Policy (University of New South Wales) and a Master of Arts in International Relations (Deakin University).
He is married to an Australian Army-serving spouse, with whom he has two young boys.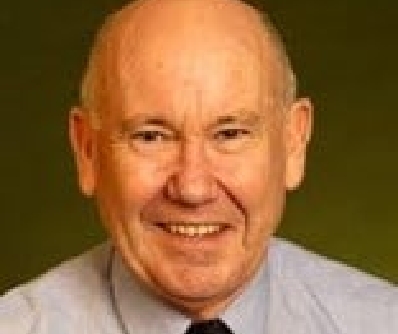 Trustee - Bruce Parker OAM
Bruce Parker commenced his career in the automotive industry as an apprentice mechanic and today owns and manages HM Gem Engines and Nason Engine Parts employing in excess of 200 people.
Parker has been dedicated to developing employment opportunities for people with disabilities. The provision of a stimulating environment for these employees has improved their learning, knowledge and skills.
As a result, Parker's company has been awarded the Prime Minister's 'Employer of the Year Award Large Business' on four occasions.
In 1999 Parker's company was awarded the Victorian State Premier's Award for Manufacturing and was also the overall Business Winner for the South East Region. In 2000 Parker was inducted into the Victorian Manufacturers Hall of Fame.
Parker is a past President of both the Victorian and Australian Engine Remanufacturers Association. HM Gem Engines has also won Motor Trades awards in 2016, 2017 and 2019 and was inducted into their Hall of Fame in 2019.
For more than twenty-five years, Parker has had a personal commitment to the Victorian Police initiative — the  'Hand Brake Turn' scheme — where disturbed or troubled young people are refocused and assisted into the workforce.
The Parker family has also established the Michael Parker Foundation to provide education for underprivileged children in Australia, East Timor and Nepal.
He is a past President of the Australian Commando Association Victoria and remains an active member of that organisation.
Parker was directly involved in the Australian Government initiative for the retraining of Falintal guerrillas in East Timor that were deemed unsuitable for their armed forces.
Parker and fellow former Commandos established the Commando Welfare Trust to provide quality education for children of Commandos and supporting troops who have been killed in action or training or have been badly wounded or injured whilst serving their country.
In 2020 Parker was awarded the Medal of the Order of Australia for his service to the community, including the veterans and the automotive industries.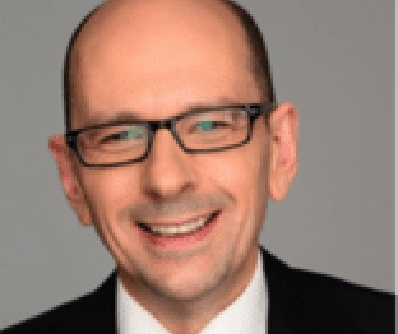 Peter Laverick has been a professional tax advisor for over 25 years and is a founding Trustee of the Commando Welfare Trust.
Following his university studies, he entered the taxation industry, having spent several years working for the Australian Taxation Office (ATO) and then for three international accounting firms as a taxation adviser.
After his transition from advising on tax, Peter's taxation expertise and experience were quickly recognised in the legal industry, which saw him appointed as a partner to two Sydney law firms.
The combination of an ATO background, commercial accounting firm experience and legal knowledge means Laverick's clients were always able to get the best commercial outcome with regard to all relevant factors.
After establishing Laverick Legal in 2011, Peter now works for a diverse range of clients, including accounting practices and law firms that do not have their own in-house tax expertise.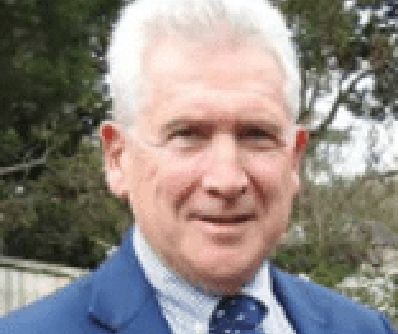 Ian Breedon is an experienced Director and Trustee as well as a trusted and respected advisor across a range of industries.
Breedon was previously a senior Partner at Deloitte, where he led the Property and Real Estate sector and was a member of the Deloitte Global Property Executive until he retired from Deloitte in 2014.
Breedon has been a Trustee of the Commando Welfare Trust since 2014 and is currently Chairman of its Audit and Risk Committee.
Breedon is also director and Chair of Better That as well as director and Chair of The Foundation and Friends of the Botanic Gardens, where he is also a member of the Audit and Risk Committee and the Nominations and Remuneration Committee.
Breedon is also an International Patron of the Australian World Orchestra.
During his audit career, Breedon led the external audit of ASX-listed and private companies, including the Westfield Group, the Lowy Family Group of companies and Terrace Tower Group (Saunders family) and GPG Australia.
As the leader of the Deloitte Real Estate Group, Breedon spearheaded global advisory services to major listed Australian property companies, including Westfield, Stockland, Lendlease, Mirvac and GPT. Over several years, these projects included all sectors of the property and construction industry; funds management, construction, development and property management.
In his previous role as Trustee and Audit Chair of Sydney's Royal Botanic Gardens and Centennial Parklands, Breedon contributed to the repurposing, commercial development and activation of their significant assets and related maintenance programs. The value of the combined Gardens and Parklands property assets base is approximately $2 billion.
As a past Chairman of the Urban Growth Development Corporation's governance committee, Breedon contributed to the oversight of some of Australia's largest infrastructure and urban renewal projects, including Sydney Fish Markets, Everleigh Precinct, Bays West and North Parramatta historic precinct.
Throughout his career, Breedon has been focused on the delivery of strong commercial performance through excellence in leadership, management and stakeholder engagement.
As the leader of Deloitte's Real Estate Group, over a five-year period, Breedon drove annual revenue from A$10M to A$105M by 2014. This period of exceptional growth was secured through Ian's leadership, strategy and planning, relationship management with clients and prospects as well as inspiring a talented executive team.
As Chairman of the Chris O'Brien Lifehouse, Breedon led the Board and management in the successful delivery of a leading world-class cancer hospital to the NSW community. Ian's role included oversight of the strategic direction and planning through the design and construction phases of a $250M CAPEX budget, as well as all aspects of risk management, service delivery and funding compliance.
Complex stakeholder engagement included financial negotiations and agreements with the NSW Department of Health, Minister and Secretary, the NSW Premier, as well as budget agreements with the Australian Federal Government and two Prime Ministers.
Breedon mentored the Chief Executive Officer and members of the senior management team. He successfully led a diverse Board representing varied community interests.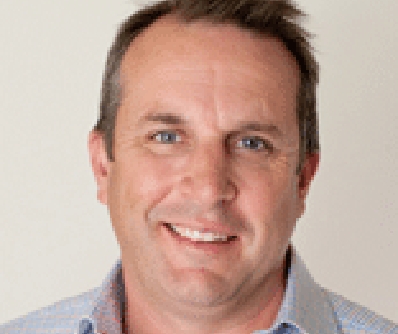 Mark Coad is CEO of IPG Mediabrands Australia, one of the country's largest media agency groups. He joined in early 2020. Prior to that, he was CEO of PHD Australia, a role he has held since joining the business in 2012.
He has 28 years of experience, having commenced his career in advertising and media in 1991, immediately after university. He has a Bachelor of Business majoring in Quantitative Analysis and Applied Economics.
Coad has built his career leading successful media agencies and has worked with some of the largest and most complex advertisers; Telstra, McDonalds, Mazda, Village Roadshow, Unilever, ANZ Bank, CUB and VW Group.
Coad has won multiple industry awards for his achievements, including several agency of the year awards, client campaign awards and employer of choice awards.
He also serves as a Board Director of the Melbourne International Comedy Festival and a Board Member of the Media Federation of Australia.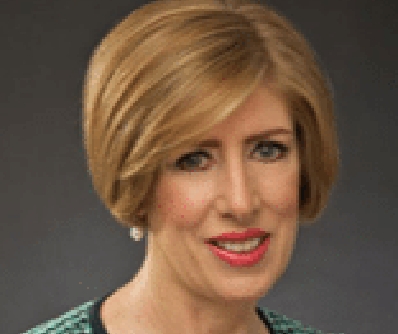 Trustee - BRIG Alison Creagh AM CSC
Brigadier Alison Creagh AM CSC was appointed as a Trustee of the Commando Welfare Trust in April 2019.
She is Chair of the ACT Ministerial Advisory Council for Veterans and their Families and is a Non-Executive Director of The Hospital Research Foundation, The Road Home and Veterans Film Festival. Alison also chairs the Board of Governors for The Road Home and is President of Rowing ACT.
Creagh is a member of the ACT Defence Industry Advisory Board and the AustCyber Canberra Node Industry Advisory Group and a strategic adviser for the University of New South Wales Defence Research Institute.
She was previously a Member of the Australian War Memorial Council and Vice-Chair of the Australian Peacekeeping Memorial Project.
Creagh retired from the Australian Regular Army in March 2015 after a 30-year career and continues to serve in the Army Reserve. She is the Representative Colonel Commandant for the Royal Australian Corps of Signals.
Creagh served on operations in Cambodia, East Timor, Iraq and Afghanistan and is passionate about supporting and representing the interests of the veteran community.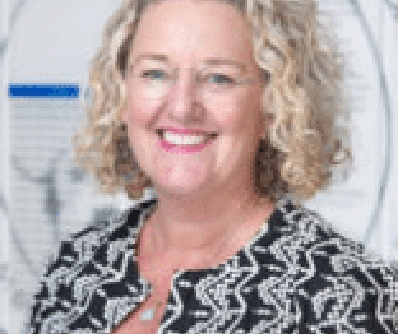 Originally from Ireland, Miriam moved to Australia in 1989. She worked in the field of Medical Microbiology with various public and private institutions before commencing her association with medical research in 1996.
Since then, she has held senior management positions in research institutions and the pharmaceutical and biotechnology sector.
Miriam is currently Chief Executive Officer of the Gallipoli Medical Research Foundation (GMRF) which seeks to enhance the health and well-being of the military family and the wider Australian community through the translation of innovative medical research.
Miriam is responsible for the overall management and administration of the GMRF in the execution of the Directors' policies. She leads the senior executive team and assumes overall responsibility for the operation of the GMRF in consultation with the Executive.
In partnership with the Veteran Community, GMRF is undertaking a large research program that focuses on enhancing the health and well-being of veterans and their families through innovative medical research.
Areas of specific interest include PTSD, Transition and Program evaluations and outcome measures.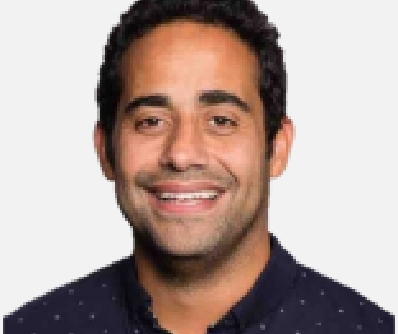 Idris Jama has 25 years of experience in corporate leadership, primarily within the Lion Nathan Group, where today he is the Chief Brewer for the Lion Global Supply Chain covering all Lion breweries in Australia with a staff of approximately 540 people.
Idris has worked all over Australia and New Zealand, gaining experience in leadership, business planning, transformational management, and corporate governance.
Holding an Honours Science degree in Brewing and Distilling, Idris also is a Diploma Member of the Institute of Brewing and Distilling and a Member of the Australian Institute of Company Directors.
In his spare time, Idris is a soccer Coach at the West Pymble Football Club, a volunteer at Kick Start for Kids and a lead fundraiser for the Black Dog Institute and Ride for Richter.
Idris joined the Board of the Commando Welfare Trust in April 2022.