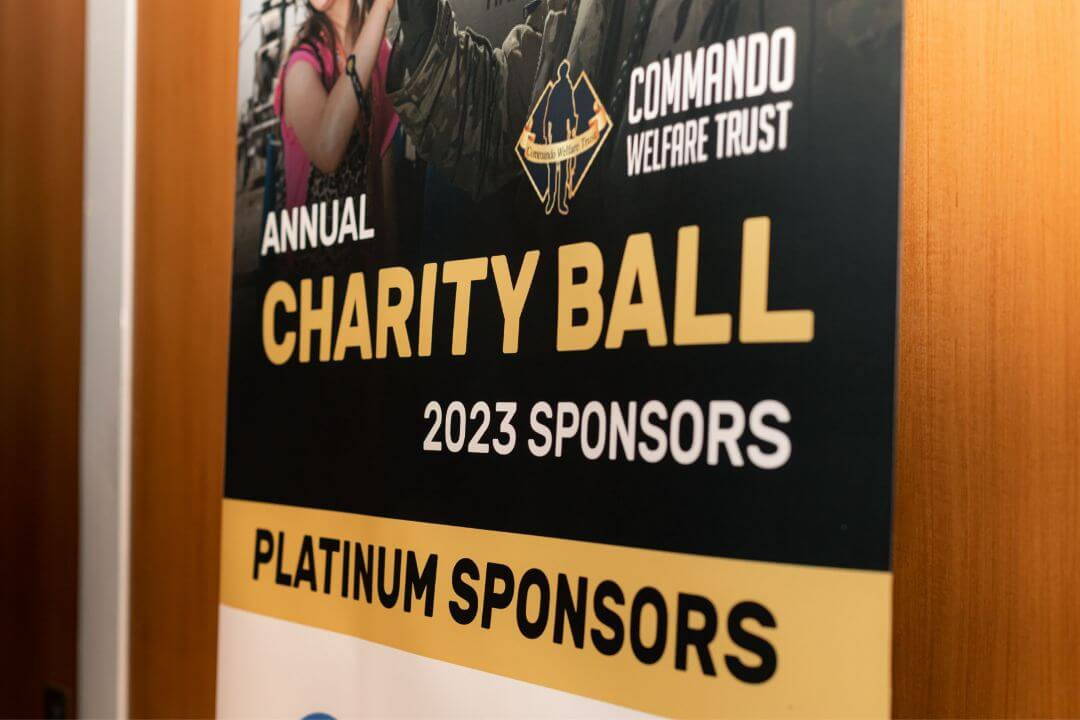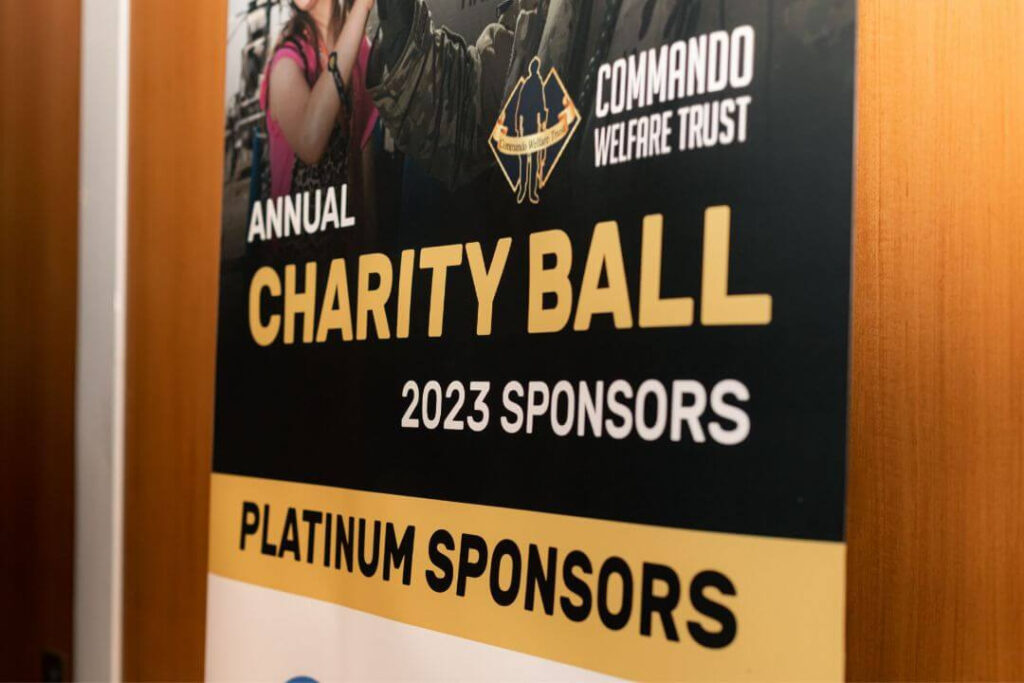 I am delighted to present the Chairman's Report for the last quarter, which has seen the
Commando Welfare Trust
(CWT) go from strength-to-strength in building our community and serving our mission.
Throughout this period, the CWT has been resolute in its commitment to providing emergency and long-term financial assistance to Special Forces soldiers, veterans, and their families when the existing systems cannot.
Over the past few months, we have taken significant strides in our strategy to increase our public presence, which is allowing us to meet the needs of our rapidly growing base of beneficiaries.
Through this endeavour, we have organised successful events and secured major media coverage. This increased visibility has played a pivotal role in securing additional funding and major sponsors, which are crucial.
In light of the recent MRH-90 crash, we have seen an increase in the number of beneficiary families we support, growing from 42 to 47, including five children.
Given this, the recent funding will play a critical role in supporting this increase.
As we continue to take on more beneficiaries, please help us spread the word by sharing this email with others who are passionate about supporting our Special Forces soldiers and their families. Together, we can build a network of Australians committed to making a difference.
Annual Charity Ball & the 80th Anniversary of Operation Jaywick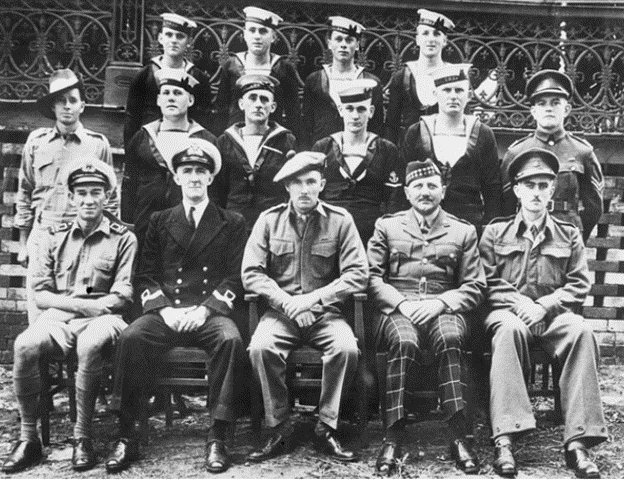 Our most recent event was the 80th Anniversary of Operation Jaywick event at the Maritime Museum on September 8th, 2023, which served as our annual charity ball.
The event was attended by just under 400 people and saw great representation from across the Special Forces community. We were very proud of our speakers, who showed great courage in sharing their journeys as beneficiaries with the CWT.
You can find the photos
here
.
The Commando Welfare Trust has been expanding its sponsorship reach across the Australian public.
I am pleased to announce that we have secured support from new sponsors, including Hancock Prospecting, Commonwealth Bank, and the Victorian Automotive Chamber of Commerce (VACC), as well as from a long-term supporter – Sitzler Constructions.
With the increase in beneficiaries, their partnership will be instrumental in helping us fulfil our mission to support the Australian Special Forces community.
Support for MRH90 Crash Families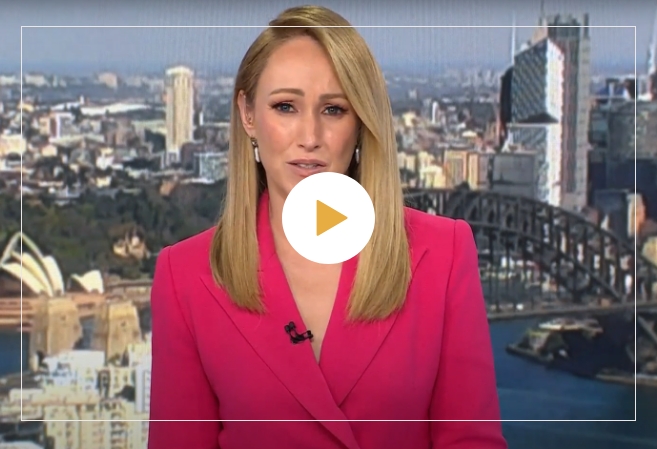 Following the Hamilton Island Helicopter Crash, where we lost four SOCOMD soldiers from the 6th Aviation Regiment, our Trust Executive Officer, Major Paul Dunbavin OAM has been actively involved in providing financial and educational support to the families affected by the MRH90 crash.
On that fateful Friday, 28th July 2023, during a training exercise for Exercise Talisman Sabre, the MRH90 helicopter carrying Captain Daniel Lyon, Lieutenant Maxwell Nugent, Warrant Officer Class Two Joseph Laycock, and Corporal Alexander Naggs crashed into the waters near Hamilton Island.
These courageous men made the ultimate sacrifice while serving our country, leaving behind devastated family members who have lost their loved ones.
Following this incident, the CWT has another four families with five children to support.
The families of these fallen soldiers are now grappling with grief, emotional pain, and financial uncertainty. The loss of a loved one can be an overwhelming burden, especially when it comes to managing immediate expenses and planning for the future.
By providing both emergency and ongoing financial support, the Commando Welfare Trust aims to alleviate the immense burden they now face due to this tragic loss.
We remain dedicated to helping these families throughout their long journey and ensuring the five children receive the education needed to overcome the challenges associated with growing up without a father.
Bondi Murph & World Record Attempt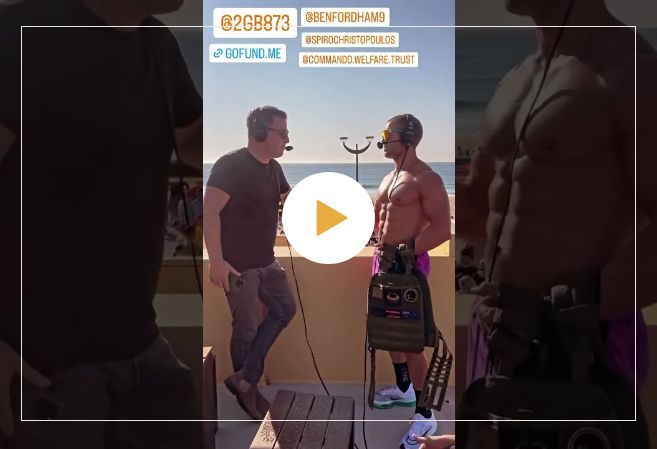 Over the month of September 2023, Ben Handsaker held the Bondi Murph, which involved an early morning workout on Bondi Beach dedicated to our fallen members of the Special Forces Community.
The event also included a successful world record attempt by Ben, which involved a 42km marathon, 1000 heaves, 2000 push-ups, and 3000 air squats, followed by another 42km marathon, all while wearing a 10kg weighted vest.
This was completed in 23 hours, breaking the previous world record by one hour.
All money raised through these events went to the CWT. We would like to thank the organiser of this event (and new world record holder), Ben Handsaker, for his ongoing support of the CWT.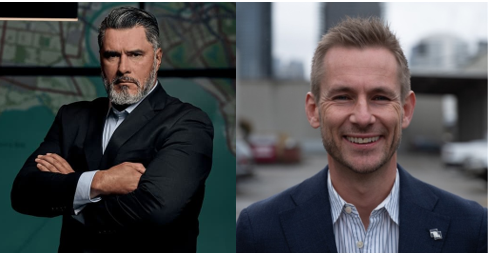 We are proud to introduce our new Ambassadors, Reece Dewar and Richard James.
Reece was a part of Channel 10's hit show Hunted. He has 17 years' experience in training and operational deployment in the Australian Defence Force and as an advisor to the UAE Government. Reece was awarded the Order of Australia Medal for services to the Special Operations Command.
Richard James has 18 years of experience leading and managing diverse teams with a focus and outstanding track record on delivering positive customer outcomes. He is currently the General Manager of Sypaq Systems.
Both Reece's and Richard's network, media presence and wealth of experience will contribute significantly to our mission and growth.
Upcoming CWT Fundraiser Event
We are pleased to announce that the Australian Commando Association Queensland will be hosting a CWT fundraiser in Brisbane on Remembrance Day, November 11, 2023. This event has already sold out, showcasing the tremendous support we receive from our community.
Update On an Australian Special Forces Veteran Who Suffered a Tragic Accident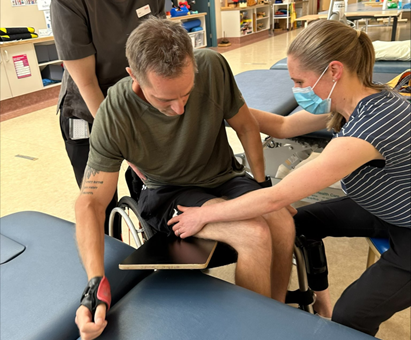 We are happy to report that Taraidh Colquhoun, an Australian Special Forces veteran who suffered severe injuries in a mountain bike accident in late May, which required surgery to restore a break in the C6-7 of his spine, continues to make progress with his rehabilitation.
At this stage, he and his wife, Darlene, are planning to move back to Tasmania in late November. The CWT is actively working to convert his house and provide improved transport with the procurement of a new vehicle.
'I Was Only 19' 40th Anniversary - A Generous Contribution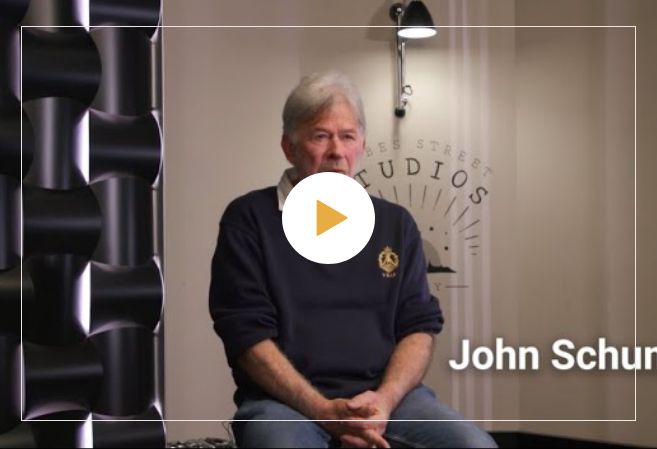 We are pleased to announce the celebration of the 40th anniversary of the iconic song 'I Was Only 19', involving a special collaboration between the singer/writer of the original song, John Schumann, and The Waifs, which will see part of the royalties generated from the re-recording donated to the CWT.
We are very grateful to see these artists contribute to our cause and for using their music to make a meaningful impact on the lives of those we serve.
Continuing to support the Special Forces community.
The Commando Welfare Trust is dedicated to providing ongoing support to the 47 families currently on our beneficiary list. Our goal is to ensure that no one is left without assistance during their time of need.
One of our primary focuses is financing the education of 28 children. We believe that every child from a Special Forces family deserves access to a quality education, regardless of their financial circumstances.
Our support has expanded to individuals who are struggling and need a variety of services not provided by the system or other veteran agencies. This also includes support in transition and education through Wandering Warriors, which we co-fund as necessary. The Commando Welfare Trust relies on our network to assist us in identifying those who may need our support, so if in doubt, just ask.
As we strive to increase our public presence and expand our network, we aim to enhance our ability to support the Australian Special Forces community even further.
One of our primary focuses is financing the education of 28 children. We believe that every child from a Special Forces family deserves access to a quality education, regardless of their financial circumstances.
If you require support or would like to contribute to the Commando Welfare Trust, please don't hesitate to contact us. We welcome any assistance you can offer in our mission to provide essential support to those who have dedicated their lives to serving our country.
In conclusion, I want to extend my thanks to all our supporters, sponsors, and members who have made these achievements possible.
Yours sincerely,

Mark Smethurst DSC, AM,
Chairman,
The Commando Welfare Trust