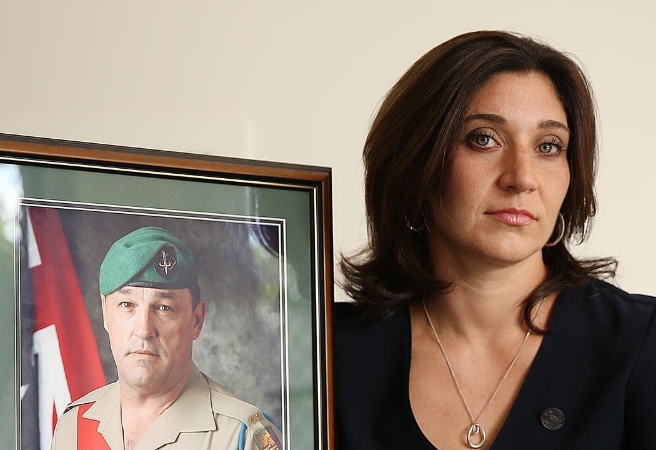 Gwen Cherne's husband, Sergeant Peter Jon Cafe, was a decorated member of the Second Commando Regiment who served in East Timor, Cambodia, Afghanistan and Iraq.
On 6th February 2017, Peter took his life in the garage of his family's home.
Peter is survived by Gwen, his father, his four sisters, his daughter Ashleigh and her three children, and the children he shares with Gwen — Thomas (who has just been posted to Townsville with the Army), Emily, and Lachlan.
The Commando Welfare Trust has been providing support to Gwen Cherne and the three children she had with Sergeant Cafe to ensure they can maintain a quality of life that is not burdened by the hardships created from losing a father and husband.
Since the death of her husband, Gwen has become a leading advocate for Australian war widows, defence and veterans' families, suicide prevention and mental health awareness. In August 2020, she was appointed as the inaugural Veteran Family Advocate Commissioner on the Repatriation Commission. 
Australian military verterans are currently experiencing a mental health crisis, with high rates of suicides, which is why it is critical the Commando Welfare Trust is able to provide both preventative and aftermath support where the system cannnot.